Loading - please wait!
could take up to 30 seconds...
How it works
Sweeping participants sending $sol to the sweeping contract.
Sweeping participants voting for GIVEAWAY or BURNING the sweeped NFTs.
1 vote per 0.1 $sol! 0.2 $sol == 2 votes, 0.3 $sol == 3 votes!
Sweeping starts when the sweeping pool holds at least the floor price.
Sweeped NFTs will be send as giveaway (if giveaway-votings > burning-votings) to random participants, or will be burnt!
After sweep, remaining $sol will stay in the contract for next sweep.
5% of $sol will send to the MillionSols-Team and the MillionSols-DAO (ratio: 50/50).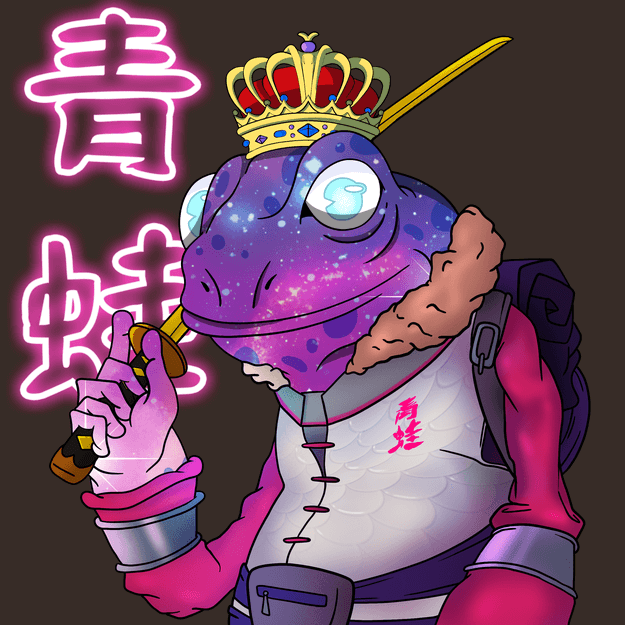 Floor: 3 $sol
Supply: 8012
$sol
Sweeped:
Volume: $sol
Sweep and burn
1 vote per 0.1 $sol! Example: 0.3 $sol = 3 burning-votes!
Sweep and giveaway
1 vote per 0.1 $sol! Example: 0.3 $sol = 3 giveaway-votes!
Sweeper - History
Cyber Frogs - Stats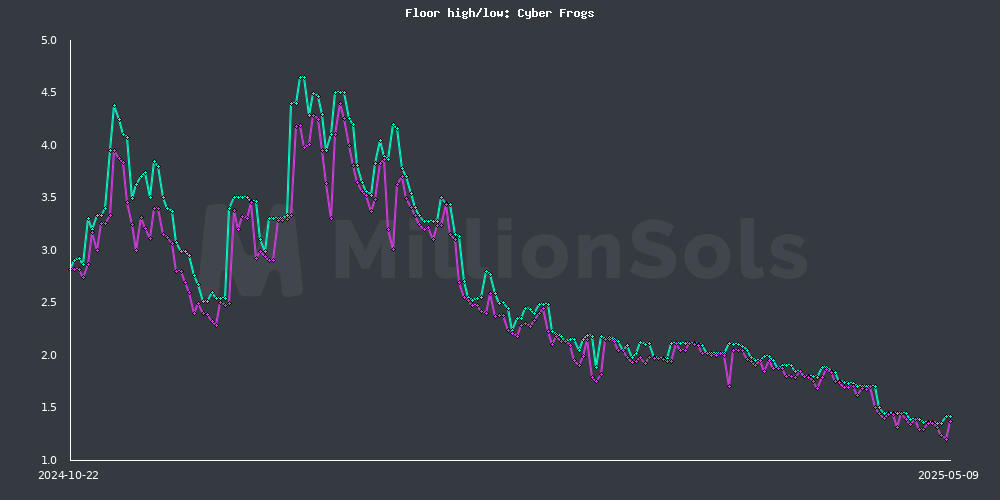 Sales and volume
| Time | Ø Floor | Volume | Sales |
| --- | --- | --- | --- |
| Today | 2.70 | 64.4 | 23 |
| Yesterday | 3.02 | 86.3 | 27 |
| 7 days | 2.85 | 1567.2 | 433 |
| 14 days | 2.20 | 1921.9 | 621 |
| 30 days | 1.84 | 2329.9 | 870 |
| 60 days | 1.62 | 4494.4 | 2136 |
| 90 days | 1.35 | 5240.9 | 2903 |
Sales - History 30